Event
MICA M-9030 in London 2012 Olympic Games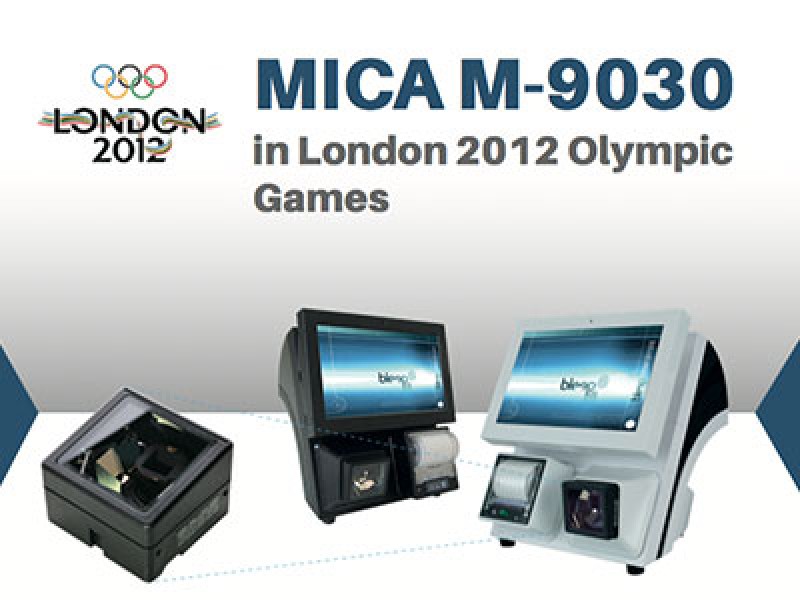 Bleep UK PLC was founded in 1981 and is one of the companies which design and manufacture their own Electronic Point of Sales (EPOS) terminals in the UK. In 2012, Bleep was entitled to equip 107 official merchandise stores and kiosks at the London Olympic and Paralympic Games.
Since Bleep planned to provide the quickest transaction process services in the Olympic Park to Hampden Park, with over 1000 terminals and over 1200 official items, Bleep chose MICA M-9030 to deal with large amount of customers quickly and efficiently.
MICA M-9030 is the most compact size and reliable performance to integrate in all types of built-in and OEM applications. With omni-directional scan engine, there are 24 laser lines and 6 direction scan fields. The scan rate is 2000 scans/sec. The customers place the selected items under the scanner and get information accurately.
MICA M-9030 supports all major 1D barcodes and is capable of retrieve fragmented and damaged barcodes. With its excellent performance and compact size, it is definitely a good choice for variety of applications.